Christopher Augostini
Executive Vice President for Business and Administration and Chief Financial Officer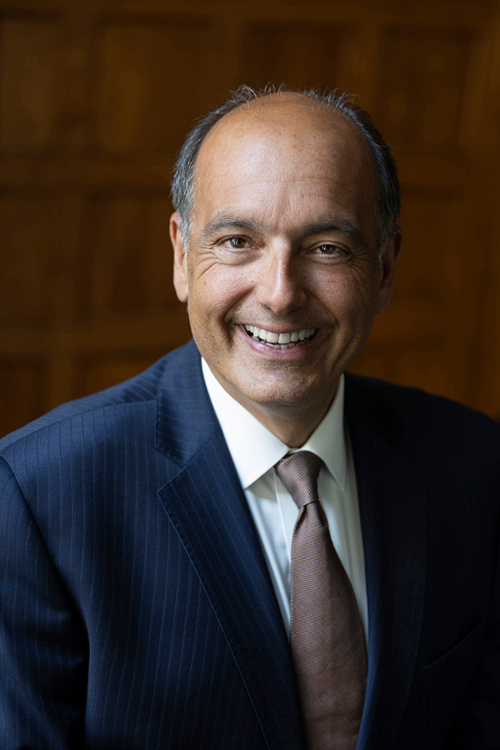 Contact Information
Email
evpba@emory.edu
Christopher L. Augostini serves as the executive vice president for business and administration and chief financial officer for Emory University. He is responsible for ensuring the university is financially poised to create an environment that fosters excellence in people, facilities, infrastructure, and financial stewardship. The division's dedicated and talented staff enables Emory to achieve its mission to create, preserve, teach, and apply knowledge in the service of humanity.
Reporting to the Emory University president, Augostini collaborates with members of the president's leadership team, the Board of Trustees, and other stakeholders to create and enhance business priorities, policies, and budgets. He is responsible for strategic oversight and leadership of financial strategy for the Emory enterprise, which includes Emory University and Emory Healthcare. He is committed to innovative thinking and collaboration that will allow Emory to continue to be highly ranked and continue as a university of choice for students, faculty, and staff. Augostini oversees budget development for the university and provides leadership of analytics, modeling, and risk assessment for the Emory enterprise.
Emory's Business and Administration division includes capital master planning, finance and treasury, investment management, human resources, information technology, campus services, internal audit, enterprise risk management, compliance, business operations, and financial planning and analytics.
Prior to joining Emory, Augostini served as senior vice president and chief operating officer at Georgetown University. He has also served as chief of staff to the first deputy mayor of the city of New York under Mayor Rudolph Giuliani, as well as deputy budget director and director of intergovernmental affairs overseeing the city's efforts in Washington, D.C., and Albany, New York. He has served in numerous positions within New York State, including principal budget analyst for the NYS Ways and Means Committee and program analyst for the NYS Assembly Higher Education Committee. He is currently on the board of directors for W. R. Berkley Corporation, an insurance holding company, and has a master's degree in public policy analysis from the State University of New York at Albany.